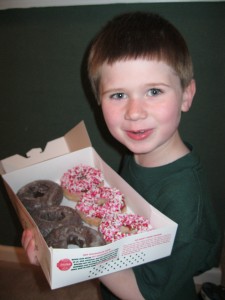 For the first quarter rewards, I expressed my concern with my son's school transitioning from an official report card to on-line records.
Krispy Kreme Doughnuts
Not knowing how Krispy Kreme would handle the change, we stopped by with our printout.
True to form, Krispy Kreme Doughnut employees accepted the printout, congratulated my son on his good grades, allowed him to choose his 6 doughnuts, and stamped his printout.
What a joy to watch my son carefully choose his rewards, remembering to choose special ones for his sisters. His sweetness melts my heart. 🙂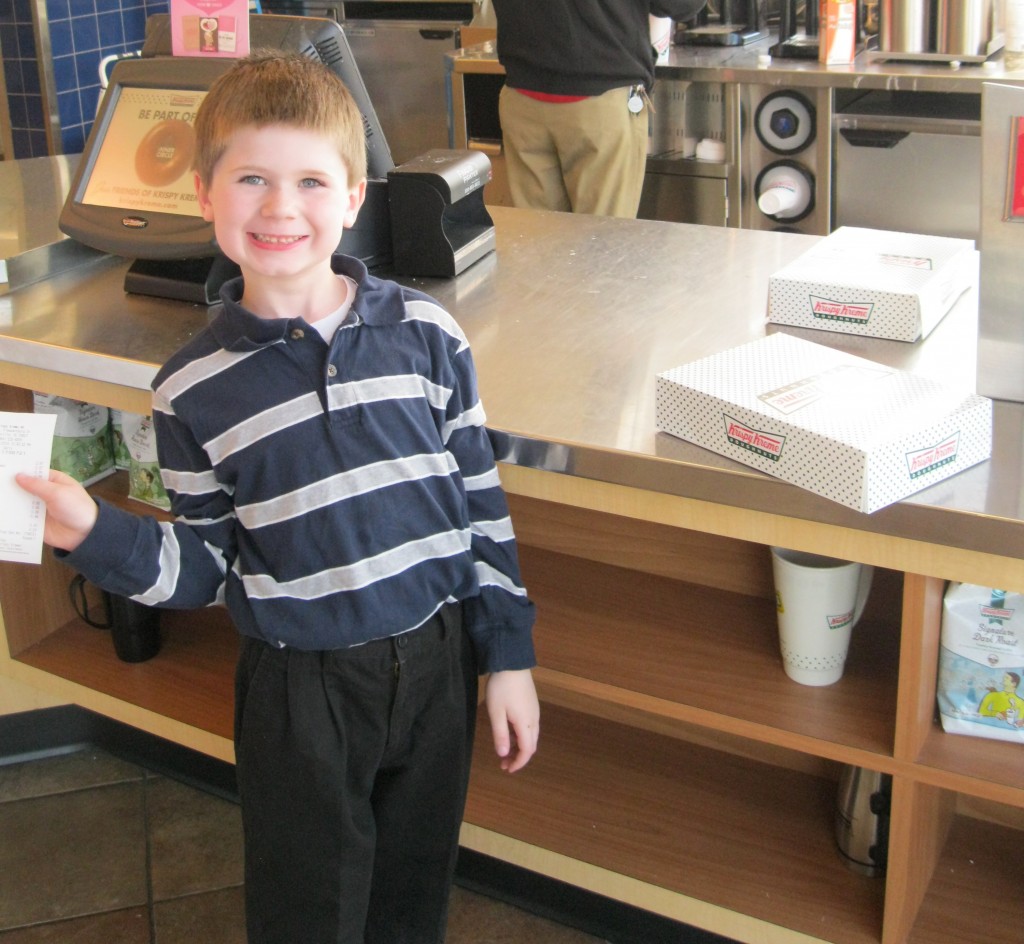 Blockbuster
Due to their merger, Blockbuster has removed the good grades promotion page from their website. At this time, Blockbuster is not offering a free movie for good grades. If this promotion returns or changes, I will pass along the information.
To find other good grade rewards, click on this comprehensive list. In using time wisely, I suggest you call your local businesses to verify participation before arriving. 🙂 Better to find out before you arrive that a store is not participating than having to explain the situation to your disappointed child.
If you find other programs, please share the information in the comments. Happy weekend!
Question: What good grade rewards does your child receive?